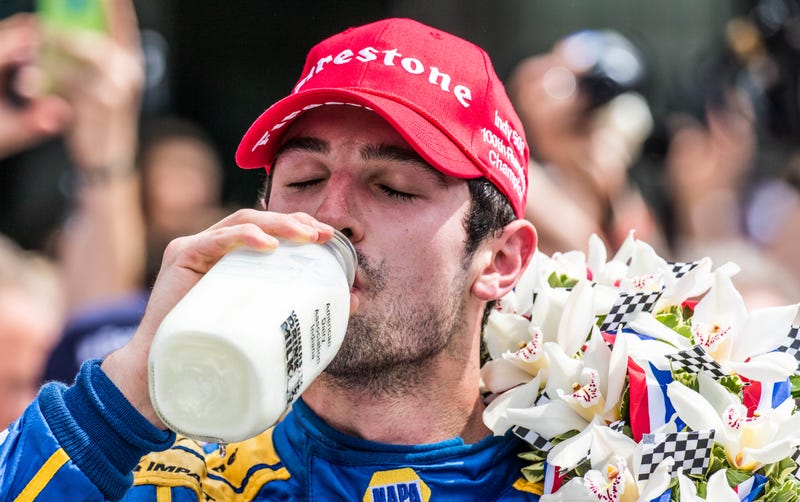 One of the last drivers expected to win the Indianapolis 500 drank the milk after his team made a smart call on strategy. While racing fans know Alexander Rossi from Formula One, he didn't make huge waves running with backmarker teams. Now that he's won the Indy 500, that could change. Here's why we should all stand up and take notice of this guy.
Who Is Alexander Rossi?

For most of his life, California-born racer Alexander Rossi has been aiming for Formula One, competing in all the right single-seater series to make it happen. Rossi started racing in karts, becoming an International Kart Federation Grand National Triple Champion in 2005. He was a semi-finalist in the Red Bull Formula One American Drivers Search that year, per the New York Times, finishing in the top five out of 2,000 American candidates. That was over a decade ago, and he's only honed his racecraft since then.