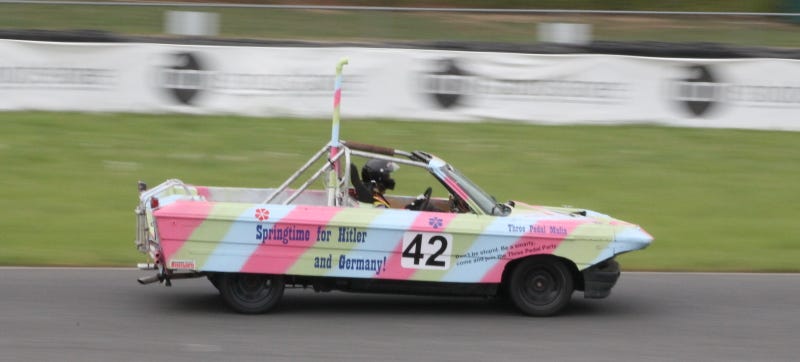 You know you're having an interesting weekend when you see a 924 turning laps and almost wish you'd brought your finicky front-engined Porsche. Then we'd have four cars to break! Here's the quick rundown of how my LeMons experience has been a tad more authentic than usual.

Scotch Rocket's car looks fantastic. MY PEOPLE!

I'm with the 3 Pedal Mafia this weekend, and we've brought a Honda Civic and a boat-bodied Chevy S10, all done up to be in the musical from The Producers. (It's supposed to be a flop. That's the point.) We've gotten a lot of bursts of laughter out of folks who have seen the Mel Brooks classic, and a lot of confused, concerned looks from those who haven't. Both reactions are hilariously great.