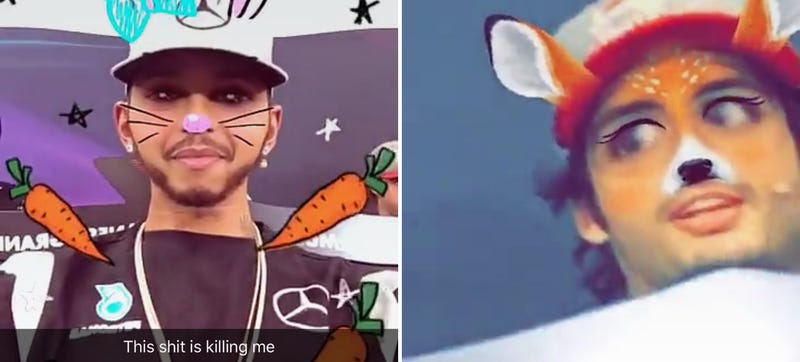 Formula 1's triple world champion Lewis Hamilton had to apologize for being a human being today, after he Snapchatted through a pointless, boring, dull, boring press conference before this weekend's upcoming race.
This is maybe the most human and relatable thing Hamilton has ever done.
The drama is that Lewis, even though he is a triple world champion and you'd think would be able to do whatever the hell he wants, had to go to a press conference today, Thursday, for the Japanese Grand Prix this weekend, Sunday. Lewis Hamilton, being a human being, Snapchatted through the whole thing and gave all his fellow drivers goofy Snapchat filter faces. Here's Haas F1 driver and Hamilton's No. 1 friend Esteban Gutiérrez as what I thought was a doe but is actually a fox.