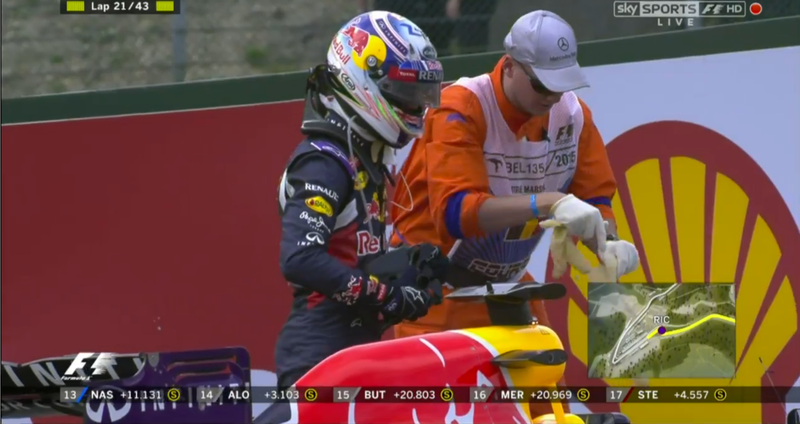 A sudden power failure forced Daniel Ricciardo to pull over in a precarious position on track, bringing about a virtual safety car period mid-way through the Belgian Grand Prix. Sky Sports' commentators suggested that the marshal was telling him to put the car in neutral, giving us this gem of a screenshot.

Here's the location where Ricciardo's Red Bull car gave up the ghost.

Blame placed on Renault power unit in 3...2...1.......
Back to this one, though:

I'm sure we can come up with a more entertaining explanation than "put the car in neutral, Honey Badger." After all, we are looking at a marshal in a Mercedes hat pointing at a Red Bull. It's a conspiracy! Mercedes wants that sweet, sweet customer engine money after all.