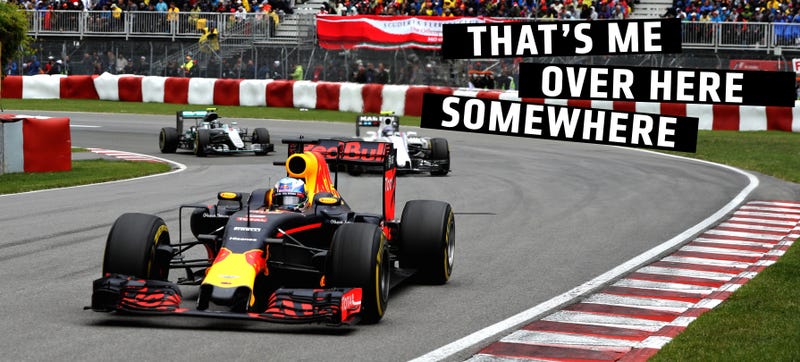 The unfiltered sound. The re-contextualized speed. The seagulls.
Formula 1 is a great spectator sport, mostly because you can watch it while drinking in your underwear on a hungover sunday morning, free to make bad jokes about Finnish people on Twitter and get into arguments about which millionaire European playboy throws bigger tempter tantrums off screen.
But there are certain things that never come across in the TV broadcast, things you only get when you go to a race yourself.
I lucked into Montreal this year. The last time I was here, I nearly got the shit kicked out of me and I ended up missing most of the race when another reporter walked off with my camera and I had to spend a good hour trying to track him down. In my first F1 race, I never made it past the pits, with my Red Bull media handlers whisking me off to a plane back home almost before the race was over.