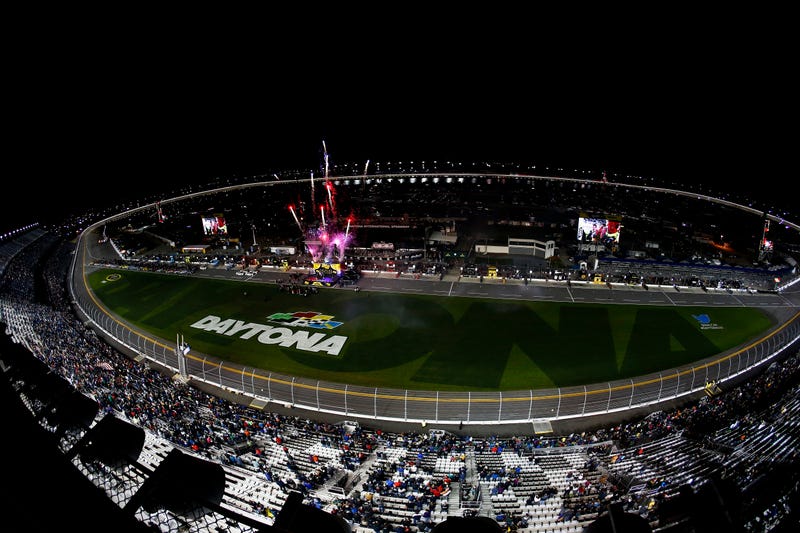 The Daytona 500 is upon us, and it's far from just another day that you should brush off as a "redneck Christmas." It's among the NASCAR Sprint Cup Series' biggest events, and arguably one of its best, which means that missing the race shouldn't be an option. Here's everything you need to know about it.
This time last year, the Sprint Cup Series was in a weird state. The driver who would become champion, Kyle Busch, was in the hospital following a wreck in the Xfinity Series race the day prior to the Daytona 500; his brother Kurt Busch was out due to legal troubles; Brian Vickers spent the day at home due to heart surgery; and NASCAR tried out a wreck fest of a group-qualifying format, which they later pulled from plate tracks in order to return to single-car runs.

The state of affairs heading into this Daytona 500 are a little less weird, though a name synonymous with the sport, Jeff Gordon, will be in the broadcast booth instead of on the track while Tony Stewart will miss the race after fracturing his back on an ATV. Strangely enough, Vickers will replace him.
Rookie and son of NASCAR Hall of Fame driver Bill Elliott, Chase Elliott, took pole position ahead of Toyota driver Matt Kenseth in qualifying last Sunday. Since NASCAR devotes a whole week to this race, the two 150-mile Can-Am Duel races on Thursday decided the rest of the starting lineup listed below.