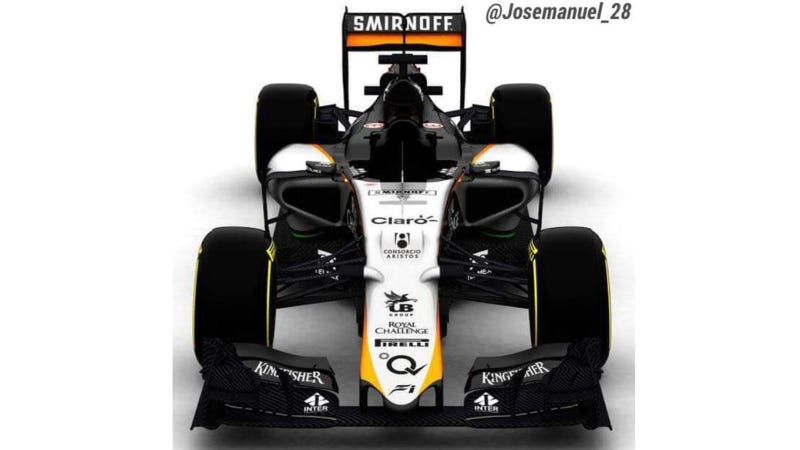 Twitter user Jose Manuel Salazar claims that this render of a Formula One race car is, in fact, Force India's 2015 VJM08 car. Is he right, though? We'll find out with the start of the season. While Force India will be letting Pascal Weirlein test their car at Barcelona, it will be in their 2014 VJM07 instead.
Fractal Footwork over at Formula Freak had this to say of the rumored leak of the 2015 design:
Leaked on twitter, it appears to have a more Williams FW37-style nose, an S-Duct, two inlets behind the main overhead air inlet instead of the singular one ran last year, and aggressive sidepod packaging.
The 2015-spec "thumb nose" is a tad thumby in shape, but not perhaps as thumblike as the livery reveal's front end from this angle. To me, it looks much more like Ferrari's 2015 car with its more gradual protruding shape.