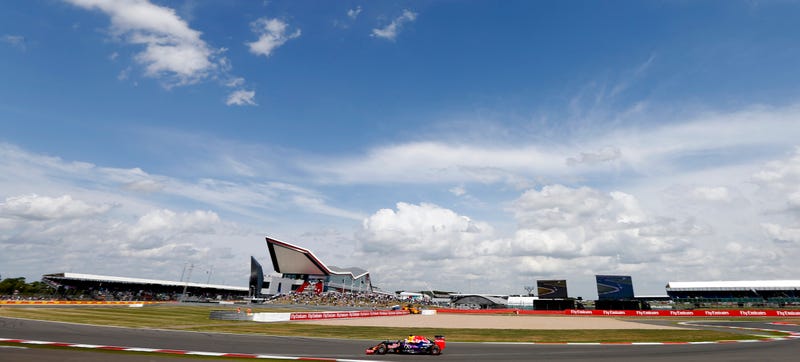 Silverstone is the home race for the majority of Formula 1's teams, and it hosted the very first F1 race back in 1950. Now it's clear that the series has run the track dry.

Earlier this month we saw a report from the Daily Mail that Silverstone was trying to sell itself for £25m to Jaguar Land Rover (the latest trick for broke and historic racing circuits is to get bought by a carmaker as a test track). Today Forbes backed up that report, noting that Silverstone's wealthy club of former-race-car-driver owners, the British Racing Driver's Club, believes it is far enough along in its negotiations with Jaguar Land Rover that it sent out a letter to convene BRDC members at the track to formally discuss the sale.
But that's not all the BRDC's letter discussed, as Forbes also reports. The BRDC has no more money.
Forbes explains that Formula 1 tracks all get their money in the same way: none of the money from showing the race on TV goes to the track, neither does any from the corporate hospitality, nor any of the money from the advertising on the track.
Those revenue streams all feed back directly to Formula 1 itself and its multibillionaire muppet king Bernie Ecclestone. Having diverted most of the money away from the tracks, Formula 1 also charges the track a multimillion dollar hosting fee for the privilege of hosting a grand prix race.
Tracks typically get government funding to pay for the hosting fee, then they cover all of their other costs with ticket sales. This is why you usually see new F1 tracks springing up in rich and stupid dictatorships, like Bahrain and now Azerbaijan. These governments have no accountability and want some prestige, so they happily pay whatever Bernie is charging.