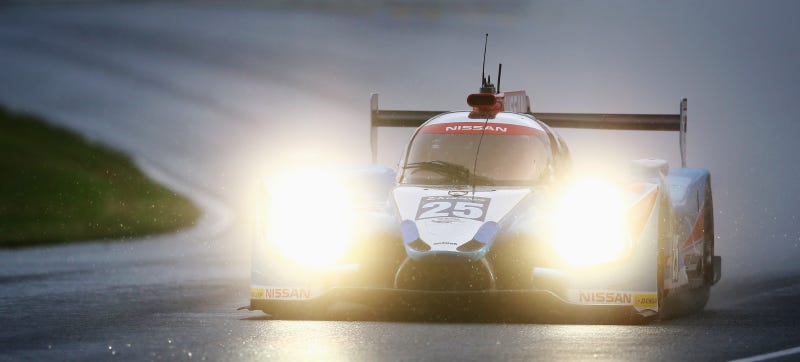 Fox Sports, in an effort to anger as many viewers as possible, pushed the start of the 24 Hours of Le Mans to its unobtanium-tier Fox Sports 2 in place of its widely advertised air time on Fox Sports 1. Reminder: Fox Sports does this all the time, because they suck at actually broadcasting sports.

This time, the start of Le Mans was bumped for the U.S. Open. It was swapped back to FS1 at 11:00 a.m., but good grief.

Fox Sports 2 is a channel so rarely included on your cable package that you're more likely to see reruns of obscure public access classic Cookin' Good in Alaska than you are anything shown on FS2. You're more likely to see 12 hours of uncensored ballsacks on CBS proper than anything on FS2. You're even more likely to see the actual hallucinations in Raphael Orlove's brain before you'll see anything broadcast on FS2.

No one I know seems to actually have FS2. ESPN The Ocho will become a real thing before I can ever get Fox Sports 2 on a regular cable package that doesn't cost as much as a Porsche 944 parts car per month. If you're pushing something to FS2, it's because you want no one to watch it.

It's so rarely included in a cable package that I'm not even certain FS2 is a real channel that exists, yet it's carrying a large chunk of Le Mans this year. Fortunately, cable subscribers are (in theory) able to still watch the entire race stream on Fox Sports Go, but it's unacceptable that Fox can't stick to a schedule on its broadcast channels.