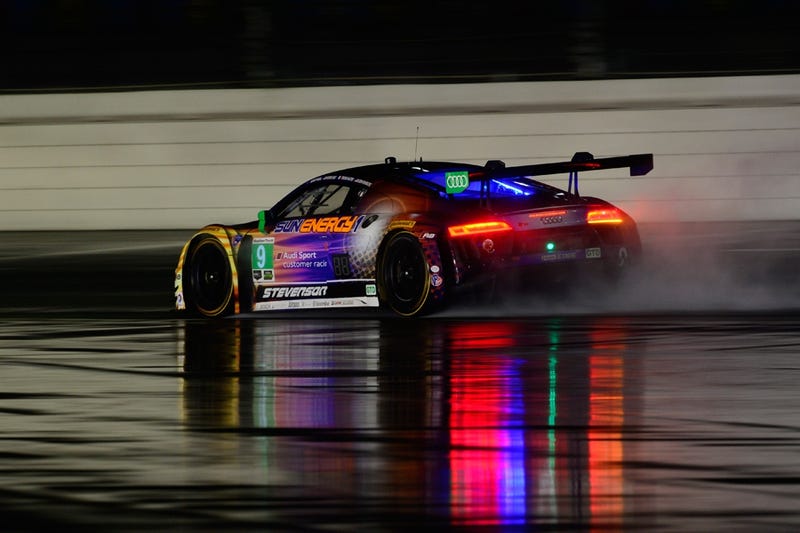 The Rolex 24 at Daytona weekend is upon us, and a lot of hours means a lot of race coverage. But do not fret, and do not be overwhelmed. We've taken your watching options and put them in a neat, organized fashion. How kind of us.
The IMSA WeatherTech SportsCar Championship begins its season with the 24-hour event, and those participating go all out with the streams and coverage. This year will be even more of a spectacle, too—the new Ford GT, Ferrari 488 and the BMW M6 will all take to the track to show us what they can do.
With so many cars—and hours—it can be tough to decide both how to follow and which cars to pay attention to during the race. But we're here to help.