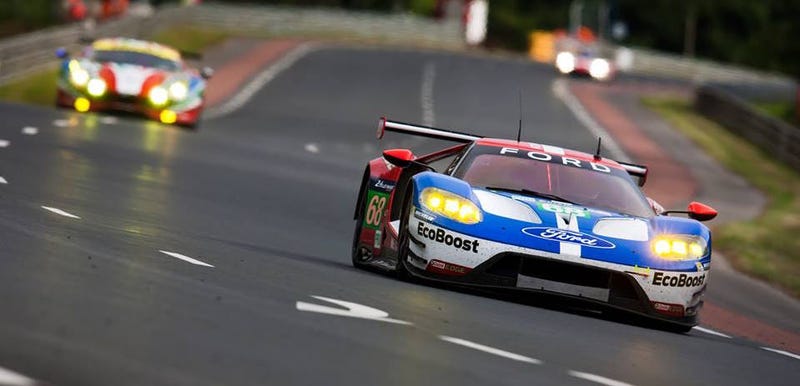 Say it with me now: U-S-A! U-S-A! In its first ever running at the 24 Hours of Le Mans, the all-new Ford GT will start on pole and in second in the LM GTE Pro class.
It's a remarkable achievement for the twin-turbo V6 car just a year after its unveiling, and for a race exactly 50 years after the original Ford GT40's historic win at the 1966 running of Le Mans.
Ford and Porsche fans, thank Mother Nature for the rain. Today's two wet qualifying sessions offered few chances for teams to beat their fastest laps from Wednesday's first qualifying session. Porsche 919s took an overall 1-2 in qualifying, and the Ford GT will start 1 and 2 in LM GTE Pro, too. The other two Ford Chip Ganassi Racing Ford GTs start in 4th and 5th as well.