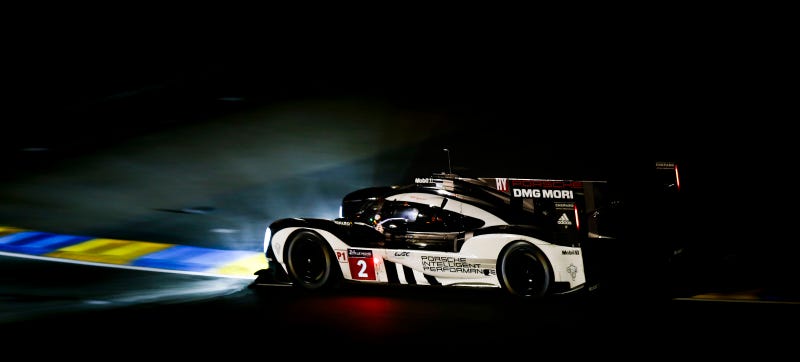 The 24 Hours of Le Mans is a must watch, featuring some of the bravest and most talented drivers on the planet in some of racing's most advanced machinery. But it lasts for an entire day, and we're all crazy for even trying to watch it. Here's how to curbstomp your drowsiness and keep going anyway.

Some of us are better at pulling all-nighters than others, and that's exactly what Le Mans is: an all-ages all-nighter for racing fans. For me, riding a wave of caffeination, overwhelming anxiety and type-A perfectionism got me through college, but now I'm just out of practice at that crap.

So, here are the tips and tricks I've found over the years for watching as much of the best race in the world as I can physically tolerate.

Get On Le Mans Time
To fully enjoy Le Mans, it may help to think of the start time as 3 p.m., not 9 a.m. or earlier like it will be in the U.S. To me, waking up early is a chore. Resting well and getting up at your leisure for a lazy afternoon start time, not so much.

It's totally a head game, but the best piece of advice I got before I went to Le Mans last year was to resist the urge to nap early on the day I arrived in France and wait to go to bed until it was bedtime there. Power through that awkward long day however you can, but get through that and the rest of your time spent watching Le Mans is much easier to cope with.