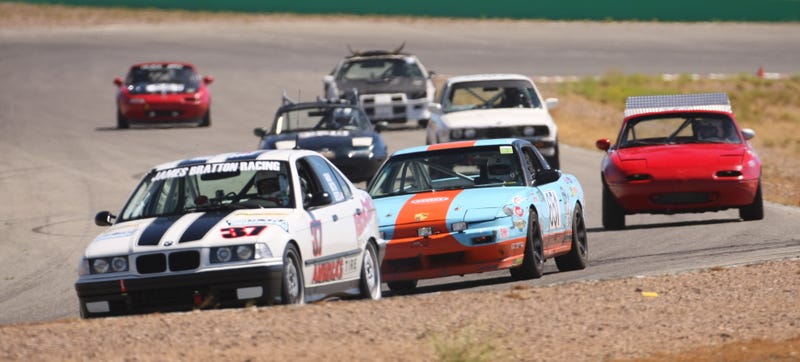 Ever since I learned there were cheap-car endurance racing series that regular people can drive in, I knew I had to do a full 24-hour race. I don't keep a long, corny bucket list of stuff to do before I die, but a 24-hour race would be at the top if I had one. Now that I'm finally getting to do one, I'm sort of terrified of everything that could go wrong.

I'm flying out to Buttonwillow for the Lucky Dog Racing League's version of the day-long race. I'm beyond excited about it—it's all I've been able to think about all week. It's happening! It's finally happening.

Lucky Dog is one of the newer series much in the same vein as ChumpCar—a place to race cheap cars without the theatrics that define the 24 Hours of LeMons. The Dirty Little Freaks team I'm joining for the weekend couldn't be nicer, as we've run with a lot of the same LeMons teams in the past. They seem chill and nice and welcoming, as good teams tend to be.

But I'm nervous anyway, and it's mostly because of this race's timing. This is the first race I've entered since having to sit out half of last year with a concussion. I wanted to get back into racing earlier, but couldn't get my own team together in time for the race I'd originally hoped to do once I finally got medically cleared to get back at it.