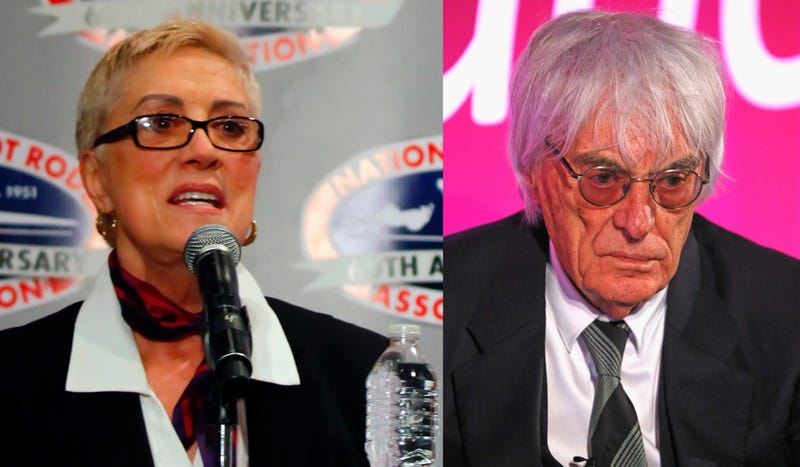 It's almost a non-story when Formula One head troll Bernie Ecclestone makes an embarrassing, sexist comment lately. Unfortunately, racing legend Mario Andretti made some facepalm-worthy statements in agreement this time, too. Then three-time NHRA drag racing champion Shirley Muldowney put it all in perspective.

You see, Ecclestone has become a bit like F1's drunk uncle. You wouldn't be surprised when Uncle Berns urinates in the houseplants again, because, well, that's just how your drunk uncle rolls.

Thus, when Ecclestone puffs up the ego of bear-wrestling autocrat Vladimir Putin ahead of the Russian Grand Prix as he did to The Guardian earlier this week, meh. When he says yet another ignorant and offensive thing about women, feh.