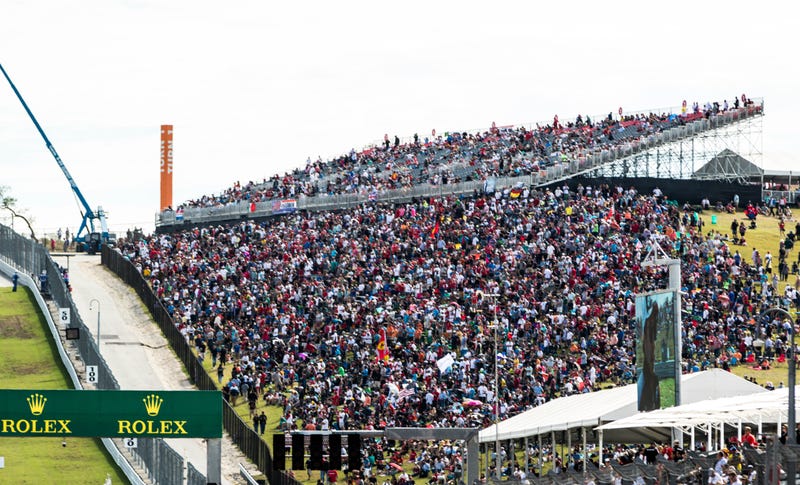 Perhaps Taylor Swift saved Formula One in America after all. Or great weather did. Either way, this weekend's United States Grand Prix in Austin was a smash success, the most attended race of the five times it's been held.
Moonlighting over at Autoweek, our own Alanis King reported from the scene 269,889 people attended the festivities over a three-day period. That's about 4,000 more than even the race's inaugural weekend in 2012, and considerably more than the flood-soaked disaster of 2015, which only drew 224,011 fans and cast serious doubt on the race's future.
Indeed, for a while the U.S. race was even listed as "provisional" on an early 2016 calendar.