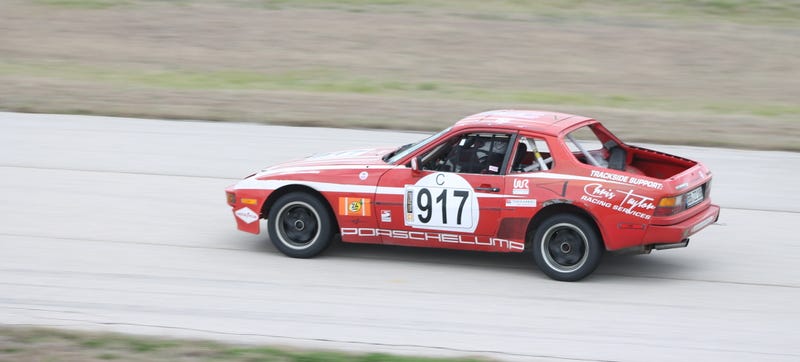 Aww, yes: Harris Hill Road. My car lives here. I live here. (I have an apartment for stuff, but...haha, no.) This race is like the 12 Hours of My Couch. My Porschelump 944 should DOMINATE! Just kidding. I have no idea what I'm doing in race traffic. Not. A. Clue.
The 12 Hours of My Couch was officially called something less Stef-centric, however, it was the perfect opportunity for me to give ChumpCar another chance. My tow there consisted of pushing the car down the hill from my carport into the paddock. The staff who runs events at Harris Hill is always pretty good about running the race well and pulling off drivers who are in over their heads for a chat. Everything about this sounded like a solid bet for loads of fun with minimal effort.
With sub-$500 crapcans, everyone has their reasons for doing more of one series over the other. I hadn't gone to another ChumpCar race after my car got t-boned in 2013, but we were paddocked next to a team who said that they were through with the similar, but more comedic 24 Hours of LeMons series after getting t-boned there.