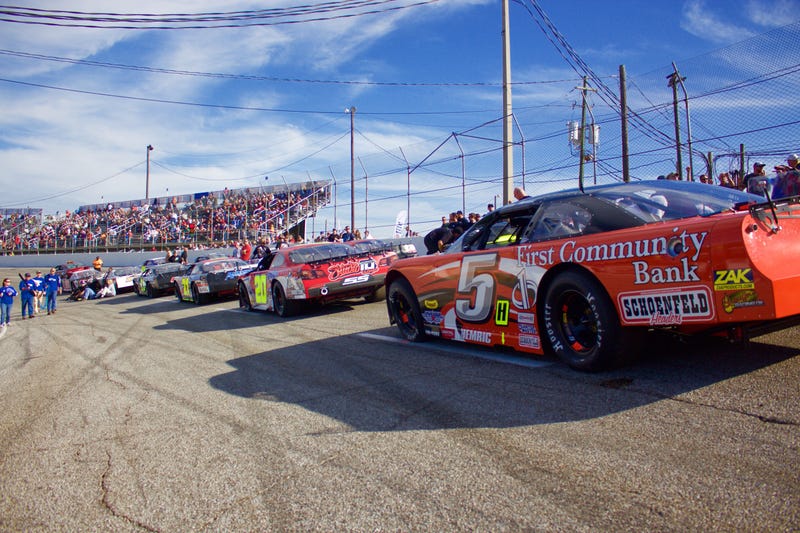 Every year, right about the time when racing enthusiasts start to mourn the offseason and resign themselves to watching ball sports, fans and racers in the know pack their bags and head to Florida for one of the biggest and best stock car events of the year: the Snowball Derby.
It's the race with a misleading name, as the only "snowball" seen throughout the weekend is the person dressed as the race mascot, or maybe a wad of ice from a beer cooler. Temperatures for the Sunday race tend to hover just under 70 degrees, and there's not a bit of real snow in sight. While snow overtakes many of the other racetracks in the U.S., Five Flags Speedway in Pensacola, Florida tends to put forth the perfect weather for racing.
The Snowball Derby is a no-points, unsanctioned Super Late Model stock car race, and when the only thing on the line is bragging rights, the competition is even stiffer than some regular-season races. The Snowball Derby began in 1968, and drivers have come from across the country to compete ever since—the prestige of the race keeps a lot of drivers coming back, even when they've left the Late Model ranks.
Chase Elliott won this year's 48th running in the tech shed when unofficial winner Christopher Bell had his victory stripped by virtue of a disqualification, and the successor of Jeff Gordon's No. 24 car for the 2016 season, Elliott, hasn't missed a Snowball Derby since 2009.