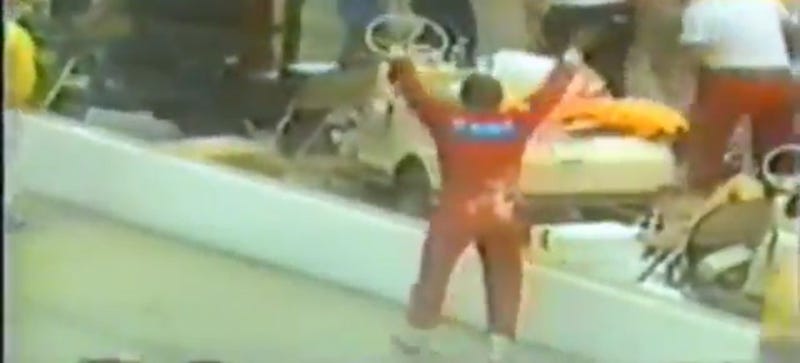 Remember the whole "help me Tom Cruise" scene in Talladega Nights? Yeah. That was making light of one of the most terrifying fires that auto racing has ever, or rather never, seen.

While I was researching Danny Ongais' terrifying crash at the 1981 Indy 500, I came across this old New York Times article that also discussed what happened to fellow racer Rick Mears in that same race.
Ongais nearly burned when he crashed his car right after refueling and it caught alight.
Mears' car caught fire in the midst of refueling. Watch the live TV broadcast and note what you don't see:
Yeah, no flames. My coworker Mike Ballaban wrote about this fire early last year, and noted that this was a methanol fire, and methanol burns colorless.