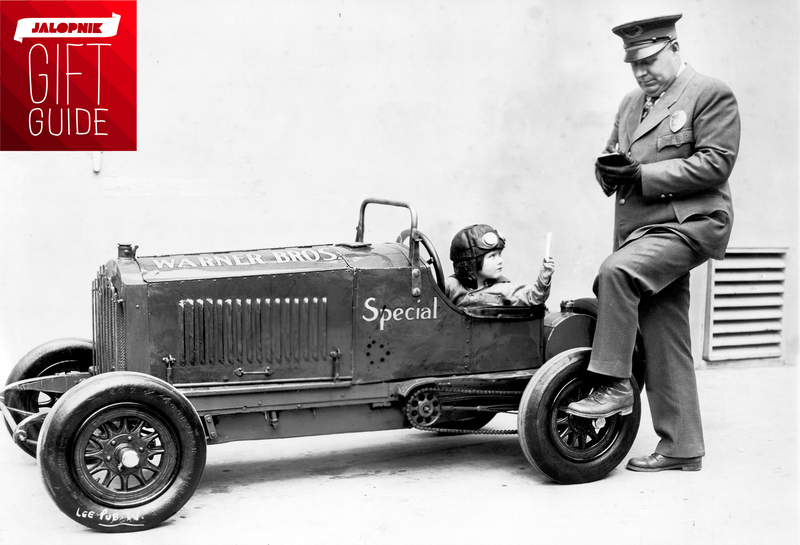 Why do people care about racing? Why do they get up at 3:00 a.m. to do it? Maybe you have that one friend who'd probably be into it if they knew more about it, or someone else who wonders why you care so much. Here are some gifts you can get to help nudge them into getting up at 3 a.m. with you.
Many of the best stories in racing come from the mouths of the racers themselves. Thing is, it's hard to explain why you're so passionate about something when it's most frequently associated with "Help me, Tom Cruise"-style camp. Don't get me wrong, I love Talladega Nights, but more because I know to laugh with it, not at it. That being said, it's probably not the best introduction to motorsports.
So, here are some of the more legendary tales from the real-life world of racing, plus some other cool stuff that demonstrates once and for all that you do need to get up at the butt-crack of dawn on your day off to join me at the track.

---
The Ford GT was legendary, and if you ever wanted the full story about why we care so much about the new one, you must understand how Ford ended up at Le Mans in the first place.

The original Ford GT was the best project born out of spite. If Ford couldn't buy Ferrari to go racing, they were going to build their own car and go beat the Europeans on their own home turf: the 24 Hours of Le Mans.
Now that both Ferrari and Ford will be competing against each other in the GT classes at Le Mans again, it helps to know the backstory. Matt Hardigree loved Go Like Hell's telling of it in his review, as the book is rich with detail and context that gets you to care about the main players involved as people, not just nebulous figureheads who run companies and race cars.