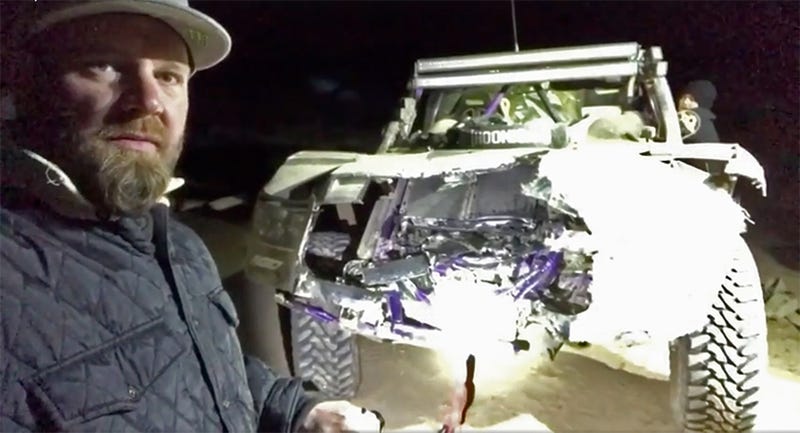 BJ Baldwin is one of the most elite off-road racers driving right now. When he makes a mistake, things blow up big time, as you can see from the way his truck looks "after hitting a rock the size of a car" at 75 mph in the 2016 Baja 1000.

Baldwin, slurring his speech through what was probably at least a mild concussion, had the wherewithal to whip out his phone to document the damage and shout out a sponsor ("Look how tough these Rigid lights are!") before confirming that everybody was okay.
He described the obstacle he whacked as: "The worst thing that I have hit. So far. To date. But we're glad to be okay."
I hope he checked in with a doctor anyway, head injuries are nothing to mess around with!
This was Baldwin's first Baja 1000 as Toyota's factory driver, running a Trophy Truck with a Tundra body. For those of you just joining us, that's the fastest class of vehicle at basically the most extreme off-road race north of the Dakar Rally.