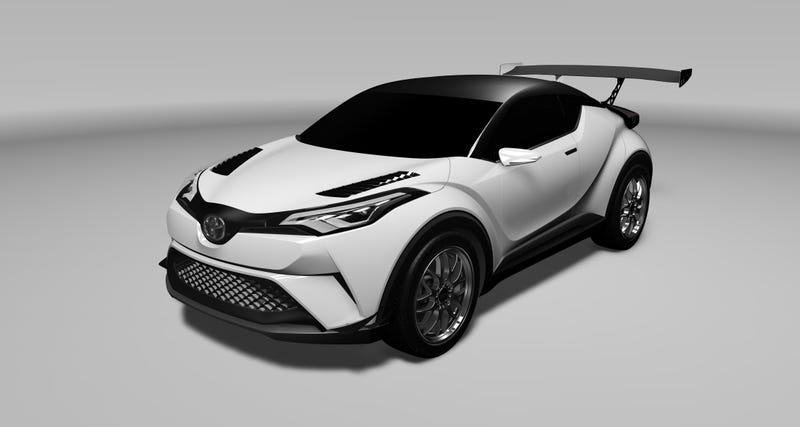 The Toyota C-HR crossover that could easily be mistaken for your childhood puppy—well, if the puppy had wheels—will now make its way to one of the fiercest endurance races around, the 2016 Nürburgring 24 Hours. No, really.

With that, it looks like the crossover really did kill the car. Toyota GAZOO Racing announced its intention to field the C-HR Racing entry on Friday, and the car will be up against plenty of weathered endurance racers for the Nürburgring event in May—including its more traditional Lexus RC and RC F teammates.
The manufacturer itself isn't new to the Nürburgring. The GAZOO group began competing in the 24-hour event back in 2007, and Toyota consolidated GAZOO Racing, Toyota Racing and Lexus Racing under the "Toyota GAZOO Racing" name in 2015. According to the announcement, the C-HR Racing lineup for the Nürburgring includes Kumi Sato, Masahiko Kageyama and an unnamed driver.