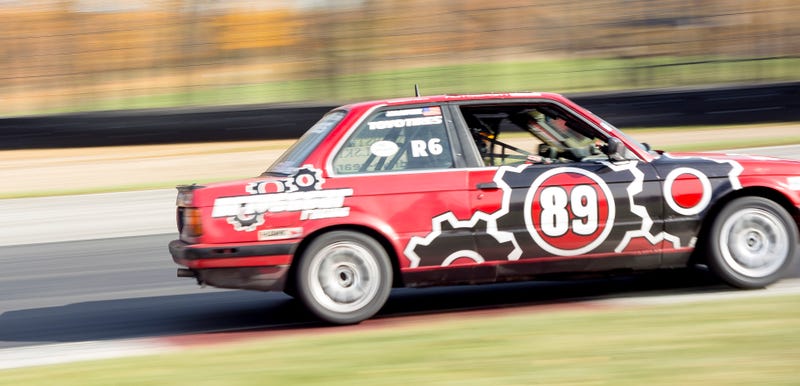 No matter how much track day, autocross or driving school experience you have, your first time doing actual wheel-to-wheel racing will be an entirely different animal.
You can be the fastest guy on your local track, but it won't prepare you for the thrill and danger of jockeying for a line mere inches away from other cars who want it just as badly as you do. There are things you can do to prepare, however.
Friends of Jalopnik and veteran amateur racers Bark M. and W. Christian Mental Ward (both of whom have real names, I think?) are here to help with that. Here's what you'll want to know before you go racing for the first time. -PG
Bark: Well, Mental, it was a real pleasure to drive with you as part of the Road and Track team as we battled against our friends from Jalopnik in this weekend's American Endurance Racing Enthusiasts' Cup. Although it was nice to take home the victory, I wish that the conditions of our victory had been different. Thankfully, it turns out that Raphael Orlove is okay after his brutal crash. That happened directly in front of our pit box, and it was terrifying to see in person.