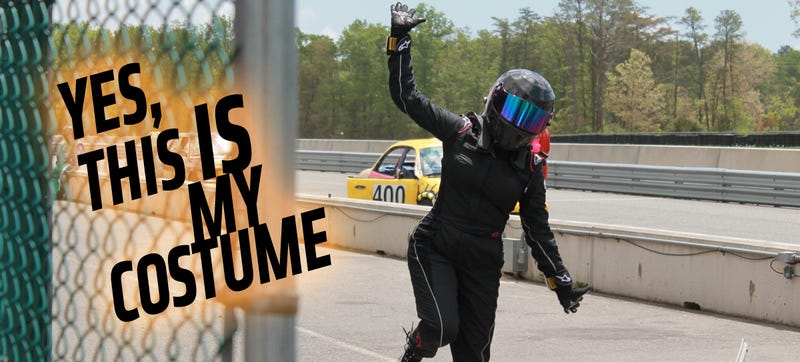 Let me guess, fellow member of the racing community: you didn't buy a Halloween costume, so you're going out in your racing suit? That's going as yourself, buddy. The whole point of Halloween is to dress up as something you're not, but that's a level of slacking off that I can appreciate, if not encourage.
Admittedly, I love dressing up in costumes — it's one of the great things about doing the 24 Hours of LeMons — but I, too, have been tempted to go as a "racing driver" when Halloween rolls around.

I have my reasons. If you haven't noticed, women's off-the-rack Halloween costumes are usually terrible. Because you couldn't pay me to leave the house as a sexy anything (much less a sexy pizza rat), I'm stuck either shelling out a sizable chunk of cash for a really nice theatrical-grade costume that isn't made of stretchy polyester and woe or simply putting on a viking helmet and calling it good.