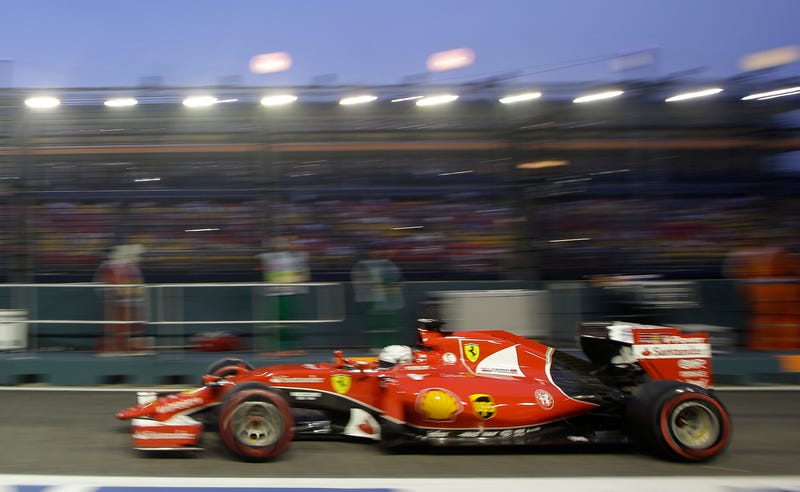 Scoring the first Formula One pole position for Ferrari in more than three years, Sebastian Vettel will lead the field in Sunday's Singapore Grand Prix. Perhaps equally as newsworthy, it won't be Lewis Hamilton out front again — at least, he won't be when the race starts.
Vettel topped final practice for the event prior to qualifying out front, logging his first F1 pole since the 2013 Brazilian Grand Prix. Red Bull's Daniel Ricciardo and Kimi Raikkonen will start right behind him.
The usual suspects, Mercedes drivers Hamilton and Nico Rosberg, logged the respective fifth and sixth fastest times. The full lineup for the event can be found here.
If you want to see how this one plays out, check the TV schedule for the racing weekend and set your alarms for early Sunday morning — it might just be worth it to lose a bit of sleep.
Photo credit: AP Photo/Mark Baker
---
Contact the author at alanis.king@jalopnik.com.