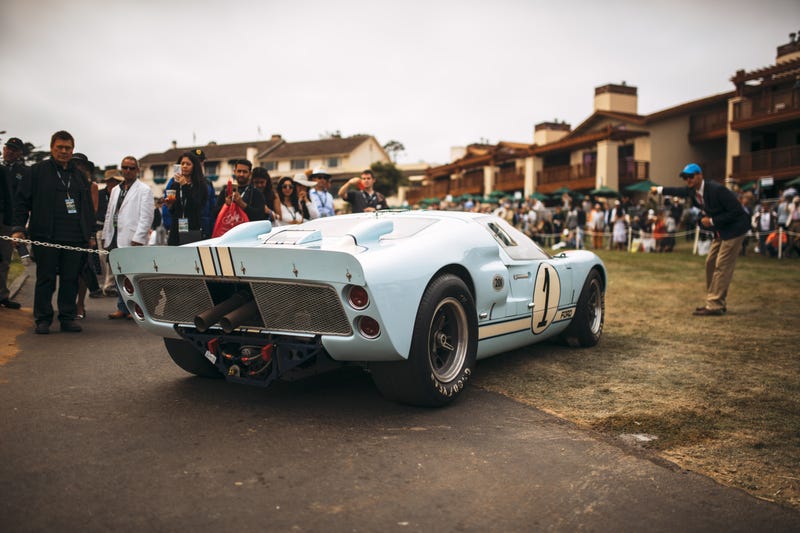 Even if the Pebble Beach Concours d'Elegance is a glorified museum on a suspiciously well-groomed golf course, I can't sit here and pretend that ridiculously pretty race cars aren't ridiculously pretty. So you just sit right there and look at these things.
Really, it's just an incredibly tiny step up from what your parking a 1979 Pontiac LeMans next to the double-wide like your Uncle Jimbo does, and it's depraved heresy of the highest sort.
It's why of the Monterey Motorsports Reunion is the best of all the Pebble Beach Week events, even if the cars are getting raced in not-quite anger. Still, they don't look bad on the grass.