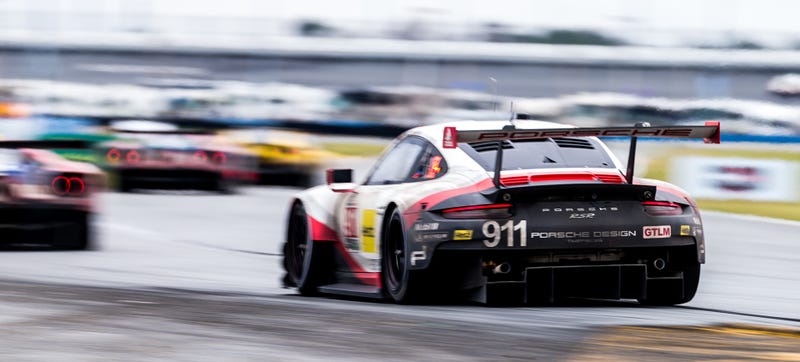 As a sign of the variety and manufacturer support of current sports car racing, I would like to point out that to win the top GT class at the 24 Hours of Daytona over the weekend, Ford had to beat teams from Porsche, Ferrari, Corvette and BMW. And that only accounts the top of two GT classes.

Ford's GTs were running in the confusingly-named GT Le Mans category, and not included in GTLM was Acura, Mercedes, Audi, Lamborghini, Aston Martin and Lexus in the GT Daytona (GTD) class, ultimately won by Porsche.
That's 11 different manufacturers represented in GT racing. That's real cars that real people can buy, modified for road use. Prototypes, like the Cadillac that won overall, are wonderful, but it's great to see so many modified production cars on track. Porsche sort of stretched that definition with the mid-engine 911 RSR, but I'll let it slide.
You can get even more if you count the bottom privateer-level GS class competing in the Continental Challenge series, adding a number of McLarens, Mazdas, Mini and a lone Nissan Altima of all things. So many cars.
Now we just need a GT1-level top rung for the Koenigseggs, Paganis, McLaren P1s, LaFerraris and Porsche 918s of the world. It worked in the '90s!