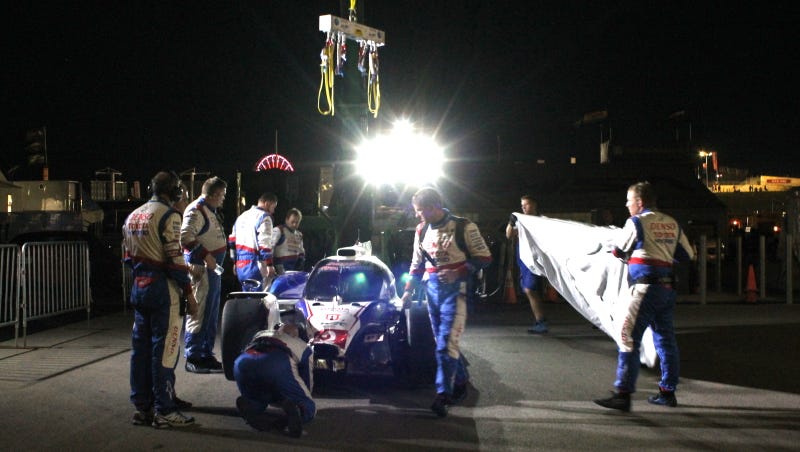 Toyota Gazoo Racing can't seem to catch a break this year. At today's 6 Hours of Circuit of the Americas, the number 2 TS 040 LMP1 tried to get around an Aston Martin at Turn 11, but crashed out instead. Here's how it happened.

Turn 11 is at the start of Circuit of the Americas' long straight, where drivers want to get back on the throttle as soon as they can to maximize their speed down that straight.

Problem is, driver Mike Conway tried to power out of Turn 11 in the TS 040 while trying to dodge the Aston at the same time. Toyota's torquey V8 hybrid did what torquey V8 hybrids do: it spun the car right into the wall.

Ouch. Fortunately, Conway was fine, but there's no way Toyota could repair all of the damage before the end of the race. The #2 car was brought back into the pits, where it will stay until the team packs up.

The car was initially dropped off in parc fermé, but was soon moved into a nearby garage for storage.

That positive camber on the rear wheel just doesn't look right. Oof!
[Correction: I apparently can't read my own notes and originally said that this was the number 8 car. Number 8 is an Audi. This has since been corrected.]

---
Contact the author at stef.schrader@jalopnik.com.