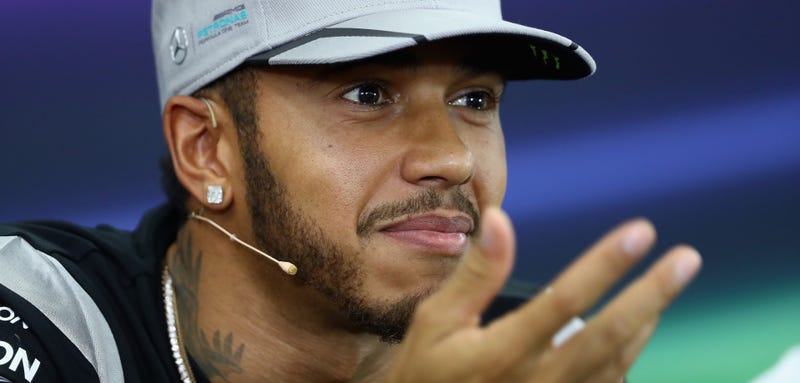 Most racing press conferences are pointless. Drivers rarely say anything more detailed than "our car feels really quick," or "we have a five-place grid penalty, but we're going to make the most of it." We here at Jalopnik get bored of them, too! Here's how we would handle the monotonous task of giving vague non-answers to questions.

Much to our amusement, Lewis Hamilton has been requested to attend the pre-race press conference for this week's Formula One United States Grand Prix, per Motorsport.com. Normally, this wouldn't be news. He's second in the world drivers' championship behind teammate Nico Rosberg, and his Mercedes team just clinched the constructors' championship for 2016. At this point, you expect him to be there.

But the fact that Hamilton finds these press conferences as dull as we do came out in spectacular fashion when he hilariously Snapchatted through one before the Japanese Grand Prix. Stuffier members of the press—a.k.a. everything that's wrong with the racing world—took offense, and Hamilton answered their misplaced outrage by walking out of the post-qualifying press conference in Japan.

Don't get mad this time, man. Get even. Here's our guide to on how to lighten the mood while avoiding the same old answers you've given all season long.

Only Say Why You're There As An Answer To Everything

We're big fans of Seattle Seahawks running back Marshawn Lynch's press conference antics. He, too, has determined that the press conference is a bore and that he'd rather just not answer anything. The repeated phrase "I'm just here so I won't get fined" is perhaps Lynch's greatest contribution to modern sports media.